PurePulse Water Recovery Systems
The PurePulse Technology is the new benchmark in textile care water and energy recovery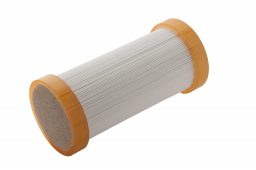 Exclusive hollow fiber ceramic membrane technology
The high open area of our proprietary ultrafiltration and nanofiltration membrane technology allow steady production of high quality recycled water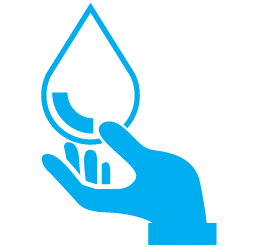 The One-Stop-Shop for your Water Recycling project
Our talented and experienced Membrane and Water specialists provide customized turnkey services from laundry assessment to process design to the commissioning of the PurePulse system.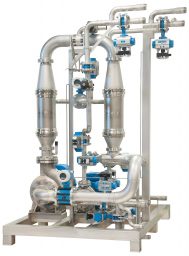 Compact, effective and proven solution that you can trust
Every PurePulse system is designed with tailored built-in logic to provide outstanding filtration and backwashing performance to make the process easy for your business.
Compact and energy-efficient membrane filtration technology to help your textile care business save water and energy

Highest water recovery rate and safe recycled water quality

Unmatched water and energy cost savings benefits, low running costs and fast payback

Continuous filtration providing high-energy recovery opportunity

Outstanding filtration and backwashing efficiency to maintain high flux and filtration performance

Enhanced total dissolved solids reduction without downstream Reverse Osmosis or Deionization process

Compact filtration skid and easy-to-install by tapping into existing pipe connections and infrastructure

Intelligent design allowing for future expansion without changing the original plant footprint
Sustainable solution to champion green building credentials and certification
The PurePulse system is engineered for small-large scale commercial laundries. Each PurePulse system consists of stackable membrane pods which provides highest surface area within a small plant footprint. The unique stackable membrane system allows future capacity expansion without adding to the original footprint.
Our team of experienced Membrane and Water specialists will work closely with you from design to completion, ensuring that quality performance and real economic benefits can be achieved.
Textile Care Applications:
Commercial Laundry
Healthcare
Correctional Facility
Hospitality
F&B
On-Premises Laundry
Features:
Exclusive hollow-fiber ceramic membrane technology
Uniform fiber pore size (40-5nm range)
Skid-mounted packaging
All stainless steel membrane housing, piping and skid
Touchscreen PLC with remote monitoring capability
Automated backwash and clean-in-place functionality
Flow, turbidity and conductivity meters
Temperature controller and pressure measurements
About Us
Water Recovery Systems (WRS) offers highly compact and sustainable membrane-based water recycling systems in the global textile care services industry. Through many years of experience, including specialized Research and Development, WRS is distinct in its ability to address the water and energy recovery potentials for each laundry facility. Our team has the unique advantage of proprietary hollow fiber ceramic membrane technology. This advanced filtration technology paired with our expert laundry process engineers ensure successful integration of the PurePulse water recovery system into your commercial laundry.